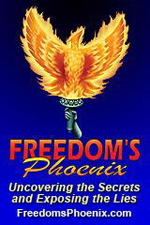 ---
<! = = = Next Meeting > Notice:
Obituary: Frank Rickey
He will be sorely missed!
---
Meeting:
Our Next Meeting: July 31st, 2021
Time:
Breakfast: 8:00-9:00 AM and Speakers: 9:00-11:00 AM We ask a five dollar cover charge to help pay for the use of the room. Also, please order something for breakfast. This keeps our room cost to a minimum. Speaker:
Dave Hodges
The Common Sense Show
More Info to come as we approach the meeting day!
---
Biography

---
Questions-Email to: tmajor@greytechs.com.
Place "ABC&quot in the subject line.
In the meantime, you may find:
mailaz.com/COVID-19 of interest.
Where: Denny's Restaurant


Address: 7000 E. Mayo Blvd
Scottsdale, AZ 85054

---
<! = = = June 26th, 2021 Meeting Meeting:
Our meeting of June 26th, 2021
Speaker:
Dr. Phranq Tamburri
Video Link to Meeting Archive to come soon!

---
Biography
Dr. Tamburri is recognized as an authority within his specialty of prostate cancer assessment and treatment options. Despite never accepting one penny and insurance reimbursement since he graduated, his patient base, regardless, has been gratefully international. He remains adjunct professor of clinical urology at his alma mater, the SCNM university teaching next month his 20th year. However Dr. Tamburri firstly regards himself as a patriot. Hailing from Philadelphia, and raised by his grandparents who survived the great depression 1.0, he was engaged in politics, Austrian economics, and history before he could even vote. Currently he has cohosted the infamous "Trump report" discussion program on FREEDOMS PHOENIX podcast for the last 6 years.
---
<! = = = May 2021 Meeting > Meetings:
Our May Meeting was held on May 29th, 2021
Speaker:
Roxie Ooten
She will introduce "People's Rights". This organization provides means for defending our individual rights and teaches individuals how to help others who's rights may be in jeopardy. People's Rights Freedom's Phoenix Article
---
<! = = = March 2020 Meeting > Our March 2020 Meeting:
Topic:
Remote Viewing
Why did our government spend 20 Million Dollars to develop the RV Protocol?

---
Speaker:
Terry Major
Freedoms Phoenix Article




Terry has lived in the Phoenix area since early in 1957. He attending Arcadia High School and Arizona State University. Terry obtained his degree in Secondary Education majoring in History and minoring in Mathematics. Terry's father owned a funeral business in Iowa and Terry attended Commonwealth College of Science in Houston, Texas during the 1972-73 school year and served an apprenticeship in Iowa obtaining a Funeral Director's and Embalmer's licenses in Iowa. Terry served in the United States Army from August of 1977 through December of 1980. During the time in service, Terry attended Basic Training at Fort Leonard Wood, Missouri, Cryptologic Traffic Analyst School at Goodfellow Air Force Base in Texas, Defense Language Institute at the Presidio of Monterey in California and Voice Intercept Operator's Training at Fort Devens, Massachusetts. He was finally assigned to the National Security Agency at Fort Meade, Maryland where Terry worked for his remaining time in the service. Terry moved back to Phoenix in 1983 and worked the majority of his working life performing computer service work in the Phoenix area. He still maintains computers for small business and has a few clients to this day. In addition, Terry took over a Trust business for two men who are no longer working with Trusts. Terry assists people set up business structures using Limited Liability Companies having Trusts as members. Terry has had a number of interests over the years. One of these interests has been Remote Viewing. Terry first heard Major Ed Dames on the Art Bell radio program in about 1996. Since that time, Terry followed the information Major Dames provided on the radio over the years and finally took the opportunity in 2011 to atend a workshop held in Reno, Nevada. He has continued to attend other workshops and conferences sponsored by www.learnrv.com whenever possible. The most recent of these was held in Henderson, Nevada just last month (February 15 through 16). Terry will present information at this next Arizona Breakfast Club concerning Remote Viewing. The information provided may offer those who attend or later watch the video online with new insight to the abilities that are inherent to all of us. Remote Viewing is a consciousness tool that can provide answers to many important questions. YouTube Link

---
<! = = = February Meeting > Our February Meeting:
Saturday, February 8, 2020
Topic:
"YOU'RE GOING TO MISS WESTERN CIVILIZATION":
The Money, Government, and Culture Crisis.

---
Speaker:


Freedom's Phoenix Article
Charles Goyette is an accomplished broadcast personality, a national radio and TV commentator, and a New York Times bestselling author. He is the author of the New York Times bestseller THE DOLLAR MELTDOWN and RED AND BLUE AND BROKE ALL OVER: Restoring America's Free Economy. Charles arranged for the national syndication of, and produced, wrote, and co-hosted twice-daily news and political commentaries with former Republican presidential candidate Ron Paul. For two years Ron Paul's America was broadcast on 125 radio stations across the country. Charles spent many years as an award-winning and popular talk show host on leading radio stations like Pulitzer's KTAR and Clear Channel's KFYI, as was voted Best Phoenix Talk Show Host. Charles has been called on often to share his views on national television programs and newscasts including on CNN, Fox News, MSNBC, CNBC, Fox Business News, and PBS. His new book, THE LAST GOLD RUSH... EVER! will be published later this year.

---
<! = = = January Meeting > Our January Meeting:
Saturday, January 11, 2020
Topic: Enforcing News Media Ethics

---
Speaker: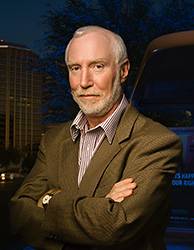 Alan Korwin
Freedom's Phoenix


Alan Korwin has been making a decent living as a full-time freelance writer since 1984. He is a founder and past president of the Arizona Book Publishing Association and a former board member of the Society of Professional Journalists in Phoenix. His clients include IBM, American Express, Intel and anyone else with a checkbook and a bank guarantee card. He is a frequent guest on radio talk shows, television news programs and is an advisor to several national advocacy groups. Alan's first book, the Arizona Gun Owner's Guide, is in its 26th edition, and he wrote the unabridged guide, Gun Laws of America. He completed Supreme Court Gun Cases in 2003, The Heller Case: Gun Rights Affirmed! in 2008, and completed his book on free speech, about 186 things you can't say anymore, entitled, Bomb Jokes at Airports in 2011. His newest book is Your First Gun, for people new to gun ownership, and for gun owners to give to their gunless friends. At our January meeting, Alan helped us examine "Enforcing News Media Ethics" the differences between news reports and reality, how freedom and guns are related, where the threats to freedom are really coming from, and what you can personally do about it all. This was an excellent meeting and everyone should attempt to watch the YouTube video. When the editing is complete, it will be posted. He remained afterwards to autograph books.

---
<! = = = Previous Meeting > December 2019 Meeting:
Second Saturday of the Month:
Saturday, December 14, 2019
Topic:
Red Flag Laws and HR838 - The TAPS ACT
Threat Assessment/Prevention - Prevention of Targeted Violence
---
Speaker:
Randy Miller

Randy is a Retired Senior Deputy Probation Officer from Santa Barbara County with experience as a gang officer, supervising sex offenders, being a court hearing officer, doing investigations, was a private contractor teaching other agencies Arrest and Control, Unarmed Defensive Tactics and Use of Force law. His experience includes working closely with schools, Mental Health Professionals, Social Services and state, federal and local law enforcement agencies. He lives in Peoria, AZ and is currently a realtor and a candidate for the AZ House of Representatives in LD 21. He has been a frequent blogger and long time activist and PC working for the constitution in government and currently the Arizona Director for the Constitutional Sheriffs and Peace Officers Association.

---
<! = = = Previous Meeting > November 2019 Meeting:
Short Segment by Michael Mandeville - See: Website & Book
---
Then our Main Topic was:
"Political Strategies - Election 2020" Speaker:
Dr. Phranq Tamburri


Dr. Phranq Tamburri is a cash only naturopathic physician specializing in prostate cancer. This international practice is a world-class consulting service helping men Determine whether a conventional surgical option or natural option is best for their situation. He specifically chose this line of medicine in preparation of government's encroachment between the patient/doctor relationship. Dr. Tamburri has studied neo classical/Austrian economics and constitutional free-market principles since he was a young teen growing up in the city of Brotherly Love, Philadelphia. He later studied international business and philosophy at Kansai Gaidai University, Japan. Being an active self-described constitutional conservative libertarian, Dr. Tamburri joined Ernest Hancock of Freedoms Phoenix in a weekly podcast, The Trump Report, after he predicted the future presidents' ultimate win only weeks after he descended his infamous escalator early in July 2015. His current expertise and interest is beyond The current American culture war but the nationalist/populist revolution occurring worldwide. Breakfast Club topic:
Dr. Tamburri is honored to present once again at the esteemed Arizona Breakfast Club this November 9th. In exactly one year our nation will not only be selecting the next president of United States but will be defining the direction for our nation both politically and culturally for generations to come. With such a profound social reckoning approaching, the journey to next November will be tumultuous at best. This Saturday we will discuss the current strategies on both sides in the run up to the selection. Topics will include developments in the impeachment inquiry, social media censorship, and how the world nationalist/populist movement, especially Brexit, will continue to influence the larger globalist forces desperately trying to retain their diminishing control.
---
<! = = = Previous Meeting > October 2019 Meeting:
Saturday, October 12, 2019
Topic: Pro-Active Politics Speaker:
Michael Morrison

Michael is a French-speaking International Risk & Security Manager with over 30 years of extensive experience in Security, Health-Safety-Environment (HSE), and Business Development.
Since 2007 he's gained vast Knowledge and Experience working in West and Central Africa; Guinea, Sierra Leone, Liberia, Ghana, Mali, Congo, Burundi, Rwanda, and Kenya providing Risk Management and HSE services to Diplomatic Missions as well as Mining and Oil Exploration groups.
---
<! = = = Sept Meeting > Meeting of:
Saturday, September 14, 2019
Topic: In preparation for the second Vaccine Education Summit: Speakers:
Irene Pi

Irene Pi is the AZ State Director of the National Vaccine Information Center, a local activist and a single mom dedicated to 'Educating our Legislators.' In this role Irene has helped organize protests at the CDC as well as the Capitol in DC,organizing a legislative lobby day with participants traveling in from across the nation to meet one-on one with Federal Representatives and Senators exclusively to discuss the National Childhood Vaccine Injury Act of 1986, the exploding vaccine schedule and the corruption currently within the CDC. Having experienced vaccine injury herself, as well as other family members, she immersed herself into the investigation of this topic befriending experts top in their fields, reading and attending lectures around the country spending well over 10,000 hours on the subject in the last 20 years. Irene works at a national level with other state leaders as well as with local constituents and legislators alike to ensure Arizona exemption laws and the Parents' Bill of Rights are never compromised.


Vaccine Education Summit
---
<! = = = June Meeting > Meeting:
Saturday, June 8, 2019
Topic: The Border Issue What should the solution at the border be? Speakers:
Mary Ann Mendoza & Steve Ronnebeck Mary's son, Brandon, was killed by an Illegal Alien drunk Driver. Steve's son, Grant, was shot in the face by an illegal alien over a dispute about a pack of cigarettes. Both Mary and Steve have been in the company of President Trump at various events. Mary is the founder of Angel Families. Steve has been a mechanic for over 34 years and has taken a break from his career to join the advisory board of We Build the Wall. A patriot, deplorable, and political activist to secure our border and stop the invasion of our country. Freedoms Phoenix
---
<! = = = Next Meeting > May Meeting:
Saturday, May 4, 2019
Topic: 'Greater Phoenix Smart Region Initiative' Taking Root In AZ, systematic implementation of Agenda 21/Sustainable Development Policies Freedom's Phoenix Article This was a very informative meeting - Video will be posted when ready! Speakers:
Patrick Wood (Editor-In-Chief of Technocracy News & Trends) Technocracy News Ernest Hancock (Publisher of Freedom's Phoenix) Freedoms Phoenix
---
<! = = = Previous Meeting > April Meeting:
Saturday, April 6, 2019
Vaccine Special This was a very informative meeting! Speakers:
Dr Alan Palmer 1200 Studies Website Mike Gibbs Mike works on conservative causes at the Arizona Legislature
---
<! = = = Previous Meeting > Crypto Field Trip:
Saturday, March 2, 2019
Where: Dunamis Mining LLC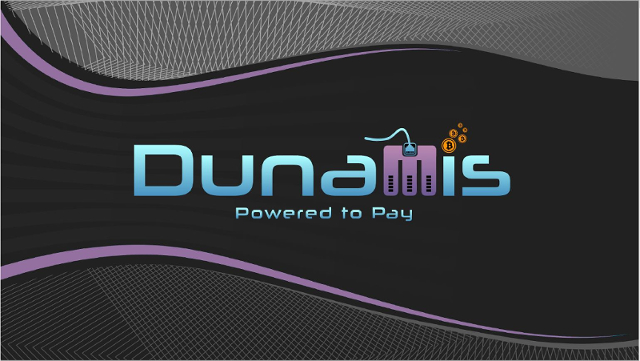 Address: 6760 S. Clementine Ct.
Tempe, AZ 85283
Flyer
Time: Breakfast & Lunch were provided at No Cost

Presentations began at 10:00 AM and ended at about 4:00 PM. Topic: Decentralization and a New Concept in Crypto-Currency Mining Speaker: Jeremie Sowerby, Charles Rudibaugh and others
---
<! = = = Previoue Meeting > February Meeting: Saturday, February 2, 2019
Topic: FAIRtax Freedom's Phoenix Article Speaker: Alexander Meluskey The video will be posted soon. There is some editing with the video clips to insert.
---
<! = = = Previous Meeting > January Meeting: Saturday, January 5, 2019
Topic: Events of September 11th, 2001 and the aftermath Speakers:
Captain Russ Wittenberg and Michael Shoen Freedom's Phoenix Article The video will be posted soon. There is some editing with the video clips to insert.
---
<! = = = Previous Meeting > Last Meeting: Saturday, December 1, 2018
Topic: Current Events of Extreme Interest! Speaker:
Dave Hodges Dave's Website
Youtube Link
Embedding did not work yet

---
<! = = = Previous Meeting > Last Meeting: Saturday, November 3, 2018
Where: Denny's Restaurant


Address: 7000 E. Mayo Blvd
Scottsdale, AZ 85054
Location
Topic: Proposition 127 and others Speakers:
Andrew Clark Bio Info
State Director: Americans for Prosperity Guy Philips Bio Info
Vice Mayor: City of Scottsdale, AZ
---